"What a lively and entertaining guide to movie lingo! I learned a lot of terms I never knew before...but then, I've never killed a blonde, either."
-Leonard Maltin, film critic and author of the New York Times bestselling Leonard Maltin's Movie Guides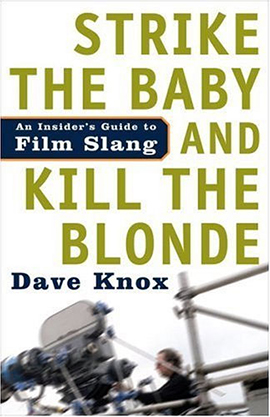 "Now you can sound like you know just what you're talking about - even when you don't. In other words, you're ready to work in the movies."
-David Duchovny, actor and director (X-Files, House of D)
"You too can speak 'film-ese.' Thanks to Dave Knox, what was once 'insider information' is now available to all who want to speak the lingo of the film industry. It fits nicely on the shelf between my Oxford Dictionary and Roget's Thesaurus."
-Jamie Lee Curtis, author and actress (Freaky Friday, Halloween, True Lies, A Fish Called Wanda)